Contenu
Throughout September, Societe Generale group employees are working in teams to support young people through a sporting, connected and socially-responsible challenge – #MoveForYouth. Every kilometre covered by the teams will be converted into donations to 34 local and international charities working on the ground to promote the education and integration of young people. Here we take a closer look at five of them – Play International, Libraries without Borders, Plan International, the European Institute for Cooperation and Development, and Terres en Melées – all existing partners of the Societe Generale corporate Foundation, acting at various levels in a large number of countries and each working closely with young people.
Play International: sport as an educational tool
For 20 years, PLAY International has been committed to making sport an instrument for education and social change. Its work on the ground demonstrates that it is possible to have a positive impact on lives by coming up with new ways of using physical and sporting activity. PLAY International's activities are organised around three key focuses: the creation of content for education through sport, content dissemination via providing training to professionals and supporting them on the ground; and campaigning for greater use of sport as an educational tool.
The Societe Generale Foundation has been supporting PLAY International's work on various projects since 2016, particularly projects designed to more firmly establish the use of sport and play in children's social education from eight to 12 years old. The #MoveForYouth sporting and socially-responsible challenge was developed in collaboration with PLAY International.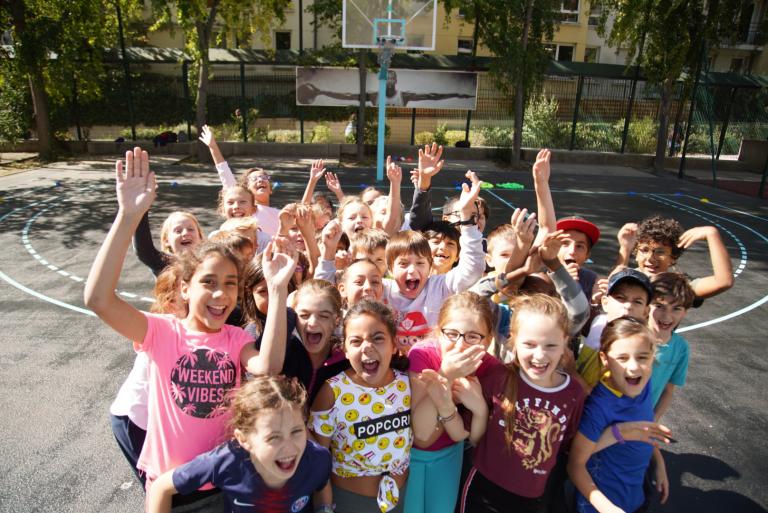 Libraries without Borders: facilitating access to education and information
Libraries without Borders (BSF or Bibliothèques sans Frontières) strengthens the power of vulnerable communities to act, by facilitating their access to education, culture and information. In more than 50 countries, BSF creates innovative cultural and educational spaces that allow people affected by crises and insecurity to learn, have fun, develop social links and build their future. 35,000 content items have been selected to develop communities' capacities in the major areas shaping the world today: literacy, digital, health, employment, hospitality and integration.
The Societe Generale Foundation has teamed up with Libraries without Borders in 2021 to support a pilot project involving libraries offering digital content accessible on smartphones to pupils and students in Senegal.
The European Institute for Cooperation and Development (IECD or Institut Européen de Coopération et de Développement): enabling young people to become responsible actors
Since 1988, the European Institute for Cooperation and Development has been implementing projects in the fields of education, entrepreneurship and access to employment through training. The IECD is present in Sub-Saharan Africa, Madagascar, the Middle East, North Africa and South-East Asia. In Madagascar, the SESAME programme supports deserving high school graduates with their higher education and then with their search for a job. In Côte d'Ivoire and Cameroon, agricultural training courses help young people from rural areas to access jobs in agriculture and cattle-farming. In 2020, 17,000 young people benefited from the IECD's training and professional integration programmes.
Continuing a long-established partnership, in 2021 The Societe Generale Foundation is supporting a project to train and integrate young people aged 13 to 25 in the agricultural sector in Cameroon and Côte d'Ivoire, based on a work-study training programme enabling them to develop their technical and human skills, while preparing them to manage their farm. The project has five training centres in Côte d'Ivoire and eight in Cameroon.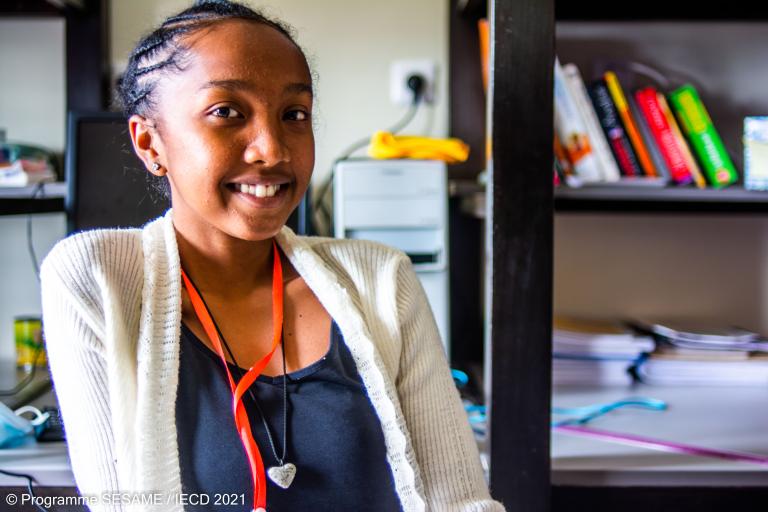 Plan International: education for all children as a fundamental right
Plan International works to promote the rights of children and young people, with an emphasis on equality between girls and boys. Since its creation in 1993, Plan International has been working with its beneficiaries and partners to achieve a fairer world, by addressing the root causes of the obstacles that children, especially girls, have to overcome.

In 2020, the partnership between Plan International France and the Societe Generale Foundation particularly enabled support for the AVENIR project, promoting the education and employment of young people through vocational training around Yaounde in Cameroon.
Terres en Mêlées: rugby as an instrument for education
Founded in 2011 by former professional rugby player Pierre Gony, the Terres en Mêlées association uses rugby to raise awareness and support integration. Based on education through sport, Terres en Mêlées helps the African sporting and academic community to use rugby to develop the continent's future sustainable development champions. Active in Burkina Faso, Côte d'Ivoire, Madagascar and Togo, Terres en Mêlées transforms rugby into a powerful educational tool to promote peace and gender equality.
In 2021, Terres en Mêlées aims to pioneer educational innovation through rugby by establishing Terres en Mêlées Academies dedicated to that ambition in order to further the Sustainable Development Goals (SDGs). It has been able to set up these academies thanks to its partnership with The Societe Generale Corporate Foundation, established in 2018.