Contenu
Areas of involvement
Helping young people achieve their potential
In its "Solidarity" scope of action, Societe Generale The Future Is You Foundation places a priority on supporting young people in vulnerable situations, in order to build a better, sustainable future for and with them. By backing projects related to education and integration, it aspires to give them confidence by supporting the achievement of each of these aspects.
The Foundation currently supports 66 solidarity projects in these areas, including 48 in France: 9 partners working towards education and professional integration through sport, and 14 mentoring partners. Through mentoring, employees of the Societe Generale group can help young people with their education, careers guidance and entering the working world.

Education
In addition to the knowledge learned at school, in order to build their future, young people need to develop skills that will help them find their place in society, both within a group and as an individuals. As such, Societe Generale Foundation supports structures that prevent school drop-out, help put young people on the right path and promote their development through educational projects based on sport or music.

Employment integration
Societe Generale The Future is You Foundation strives to foster employability attributes in individuals seeking their place in the world of work, starting with young people in difficulty. It supports the structures that accompany them on the path to independence by fostering access to training, introductions to the work environment, access to a first job or carrying out an entrepreneurial project. By favouring employment as a driver of inclusion, the Foundation and its partner associations contribute to lasting and successful integration.
Countries of involvement
Societe Generale The Future is You Foundation supports projects that have a positive and lasting impact in countries in the Group's footprint, mainly in France and on the African continent.

Through its Africa Programme launched in 2018, Societe Generale The Future is You Foundation backs local initiatives to support education and employment integration, in particular through access to training, sports or the development of skills in sectors of the future. Societe Generale Foundation regularly turns to the Group's local subsidiaries to identify projects, as well as to allow employees to participate in skills sponsorship initiativeses.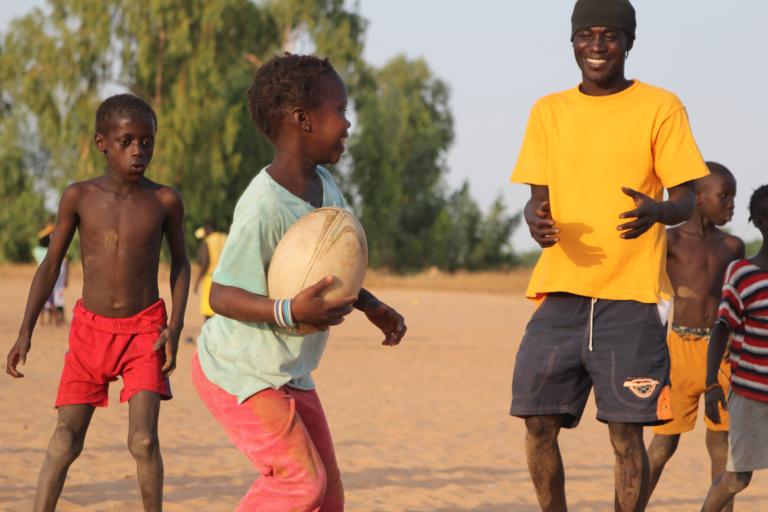 Support methods
Financial support: To ensure continuity and support projects over the long term, Societe Generale The Future is You Foundation focuses on multi-year partnerships, granting financial support over one or three years:
- request for one-year support possible for all structures, mandatory for those submitting a first request for support and recommended for those conducting an experimental project;
- request for three-year support possible for structures that have already been partners of the Foundation.

Once the partnership is established, other support methods can be considered:

Skills sponsorship: because the impact of supported projects can be enhanced through human support, Societe Generale encourages its employees to commit to contributing their expertise and their capacity for action to partner associations during working hours. There are many options, ranging from mentoring to pro bono days, financial education, ad hoc skills sponsorship missions, solidarity days and a part-time working arrangement for older employees.
Support for a change of scale: by providing support over multiple years, Societe Generale The Future is You Foundation remains attentive to its partners and can finance specific assistance (provision of advice or support) to enable them to progress in various areas: impact measurement, assistance with development or a spin-off, legal and social structuring, communication and fundraising, digital transition, customer relationship management, etc.