Contenu
We believe in every person's potential
Societe Generale The Future is You Foundation, which oversees all of Societe Generale's sponsorship, aims to provide support from within a collective to young people who are getting started, as well as all those who we can help flourish in their personal and professional lives. We believe in each person's potential and want to help everyone fulfil theirs, starting with those who inherently embody the future – young people.
Acting as a responsible bank isn't just about the financial aspect of our business: making a commitment to society, in which we are key players, is an integral part of our mission.

Frédéric Oudéa, Chief Executive Officer of Societe Generale and President of The Future Is You Foundation
Launch of Societe Generale The future is you foundation to be discovered in video (in French only)
Solidarity and Culture
These two essential needs of our human communities are more necessary than ever in the current climate. By bringing them together within a single foundation and connecting the two, Societe Generale is giving new impetus to its sponsorship commitments and mobilising its employees to contribute positively, alongside its charity and music partners, to a better, sustainable future.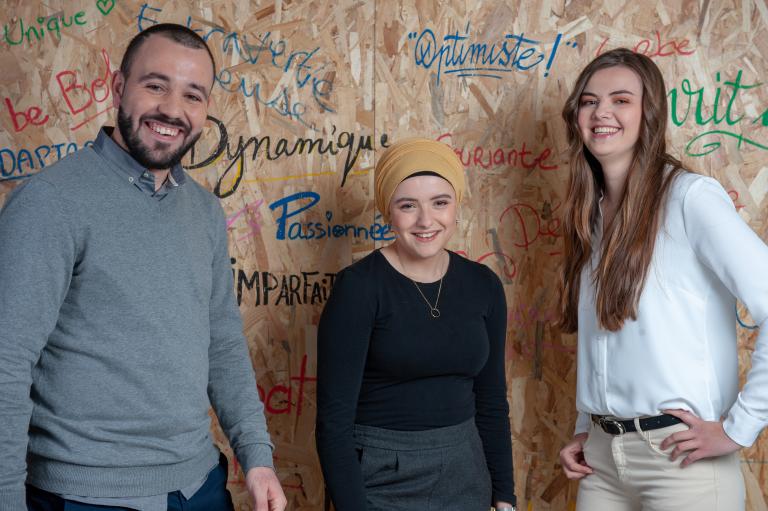 Young people: a priority audience
For many young people, the pandemic increases the risk of dropping out, compromises their education, training and employment prospects, and affects their well-being and self-confidence. Societe Generale The Future is You Foundation's efforts are primarily directed at these individuals.
We partner with associations that support them in their journey, by allowing them to access worksites or companies that help the unemployed rejoin the workforce, to carry out an entrepreneurial project and to acquire the know-how and soft skills that will lower the barriers to entering the workforce. We also support projects providing education through music and sport – two areas in which Societe Generale has acquired legitimacy as a patron and long-term partner.
Young people have always been front and centre in our sponsorship initiatives and they will be even more central to the actions of Societe Generale The Future is You Foundation.

Caroline Guillaumin, Human Resources and Communications Director at Societe Generale, Foundation Director
Showcasing excellence in classical music
For over 30 years, Societe Generale has encouraged and promoted excellence in the professional world of classical music in France. As a partner of the most prestigious music education institutions, Societe Generale Foundation supports young people on their journey to becoming professional musicians. It also supports many orchestras and ensembles, with the aim of making musical heritage accessible to new audiences and promoting a vibrant culture.