Contenu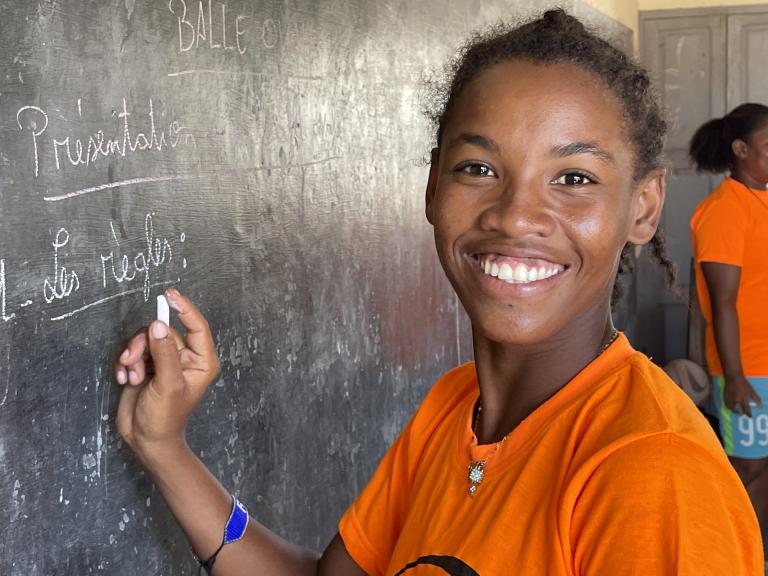 Simplon
Created in 2013, Simplon aims to promote digital, inclusive and eco-responsible solidarity in the service of people and nature. To achieve these goals, the association is setting up digital discovery programmes for children, programmes to help young people strengthen key digital skills and job training programmes through active teaching. As digital technology plays an increasingly important role in society, Simplon wants to narrow the divide to prevent digital technology from reinforcing the exclusion and insecurity of those most at risk.
Since 2017, the Societe Generale Foundation has been a partner of Simplon, allowing it to initiate its development in Africa through a pilot project in Senegal and then to extend its action on the continent with the African Tech Bridge project and the opening of digital factories in Côte d'Ivoire in 2018, Burkina Faso in 2019 and Cameroon in 2021. The partnership is also developing in Morocco and Tunisia.
The renewal of the partnership for three more years aims to consolidate the programmes in these six countries. "1764 learners trained, 33% women, 2420 children informed, 109 trainers certified: this is what the Societe Generale Foundation has enabled us to achieve in Africa between 2017 and 2022 with its precious support, which has just been renewed. The signing of this new three-year partnership, which makes Simplon.co a major partner of the Foundation, allows us to complete this work with a carefully planned transition to scale." Bouna Kane, General Manager, Simplon Africa
Terres en Mêlées
Created in 2011, Terres en Mêlées transforms the practice of rugby into a powerful driver of quality education and youth action in favour of peace, social inclusion and sustainable development.
Since 2017, the Societe Generale Foundation has been a partner of Terres en Mêlées and has just made a renewed three-year commitment to the ALAFIA programme (a word meaning "peace" in many West African dialects), which promotes education through rugby. ALAFIA will be deployed until 2025 in Benin, Burkina Faso, Madagascar, Morocco and Togo to support more than 20,000 young girls and boys on the continent, particularly among the most vulnerable populations.
This partnership has also enabled the launch of the the first African Rugby for Development Festival which took place simultaneously in Burkina Faso, Madagascar and Togo.
"Strengthened by the partnership that has linked Terres en Mêlées with the Societe Generale The Future is You Foundation since 2018, we are pleased to commit to an additional three years (2022-2024) to continue developing the Alafia programme in Benin, Burkina Faso, France, Madagascar, Morocco and Togo. Many thanks to the Societe Generale The Future is You Foundation, which is helping us to transform our vision of the future into action on the ground." Pierre Gony, Founder and CEO of Terres en Mêlées
7 new projects in 7 countries
In addition to these two major partners, the Board of Directors also approved the decision to support seven projects aimed at helping young people and implemented in seven countries on the continent.
Employment integration:
TIBU Morocco: School for a Second Chance - Sports professions focus (Morocco)
Terres Rouges: Support for the socio-professional empowerment of young people through a community house (Benin)
Institut Européen de Coopération et de Développement (IECD): Training and integration of young people ages 13 to 25 in the agricultural sector (Cameroon and Côte d'Ivoire).
Promotion Economique et Sociale (PROMES): SESAME programme: enabling Malagasy high school graduates from disadvantaged socio-economic backgrounds to succeed in higher education (Madagascar)
Education:
Planète Enfants & Développement: Promoting the education of 3-6 year-olds for academic and professional success (Burkina Faso)
Bibliothèques Sans Frontières : Education support project in Senegal for primary and secondary school students (Senegal)
Futur Au Présent International : La Maison de l'Education: a programme providing care and support to young girls aged 6 to 14 (Senegal).
Copyright picture : Terres en Mêlées