Contenu
Supporting music education
On the music side, the Foundation is continuing its commitment to opening classical music up to new audiences by renewing the partnerships of Orchestre à l'Ecole and Maîtrise Populaire de l'Opéra-Comique. Through this support, the Foundation confirms its commitment as a partner of major musical education projects in France with Demos, Orchestre à l'Ecole and Maîtrise Populaire de l'Opéra-Comique.
The Foundation is delighted to continue its partnership with Equilibrium Young Artists, a mentoring project initiated and developed by singer and conductor Barbara Hannigan, which promotes the vocational integration of young musicians.
A commitment to education and vocational integration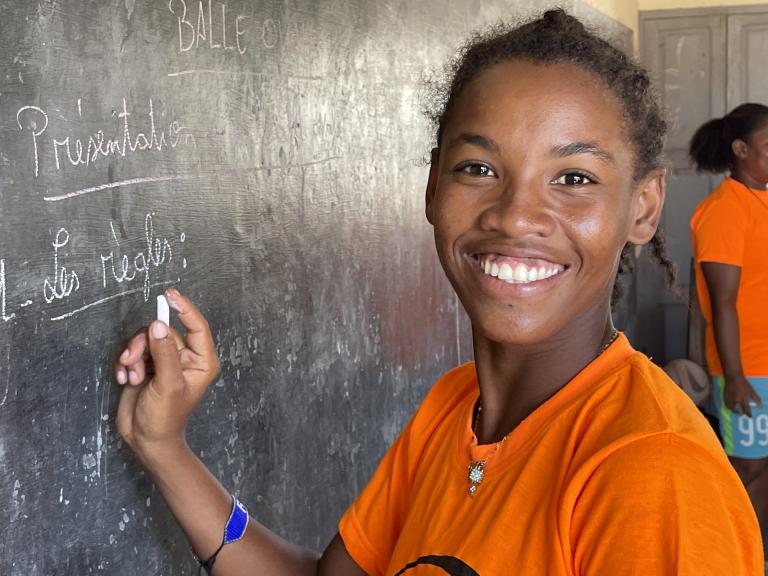 The Foundation confirms its commitment to the African continent, with 7 partners in Benin, Burkina Faso, Cameroon, Ivory Coast, Madagascar, Morocco, Senegal, Togo and Tunisia. It is continuing its commitment to two major partners, Simplon, which is deploying its training programmes for digital professions in 6 countries, and Terres en Mêlées, whose education through sport programme Alafia will be deployed from September 2022 in 5 countries.
In France, 19 projects for the education and vocational integration of young people were confirmed throughout the country, in various fields: educational support with Askola and SynLab for the success of all, education through sport with Boxer Inside Academy and Rebonds, vocational training for professions in demand, particularly in the agricultural and catering fields with Le Paysan Urbain and the Ecole des Cuistots Migrateurs respectively.
The Foundation is also involved in a collective scheme with the Fondation Entreprendre to act in favour of young people aged 13 to 25 through a multi-player programme. This programme aims to create "hubs" (entrepreneurial skills centres) in the most fragile regions, dedicated to young people with fewer business opportunities.