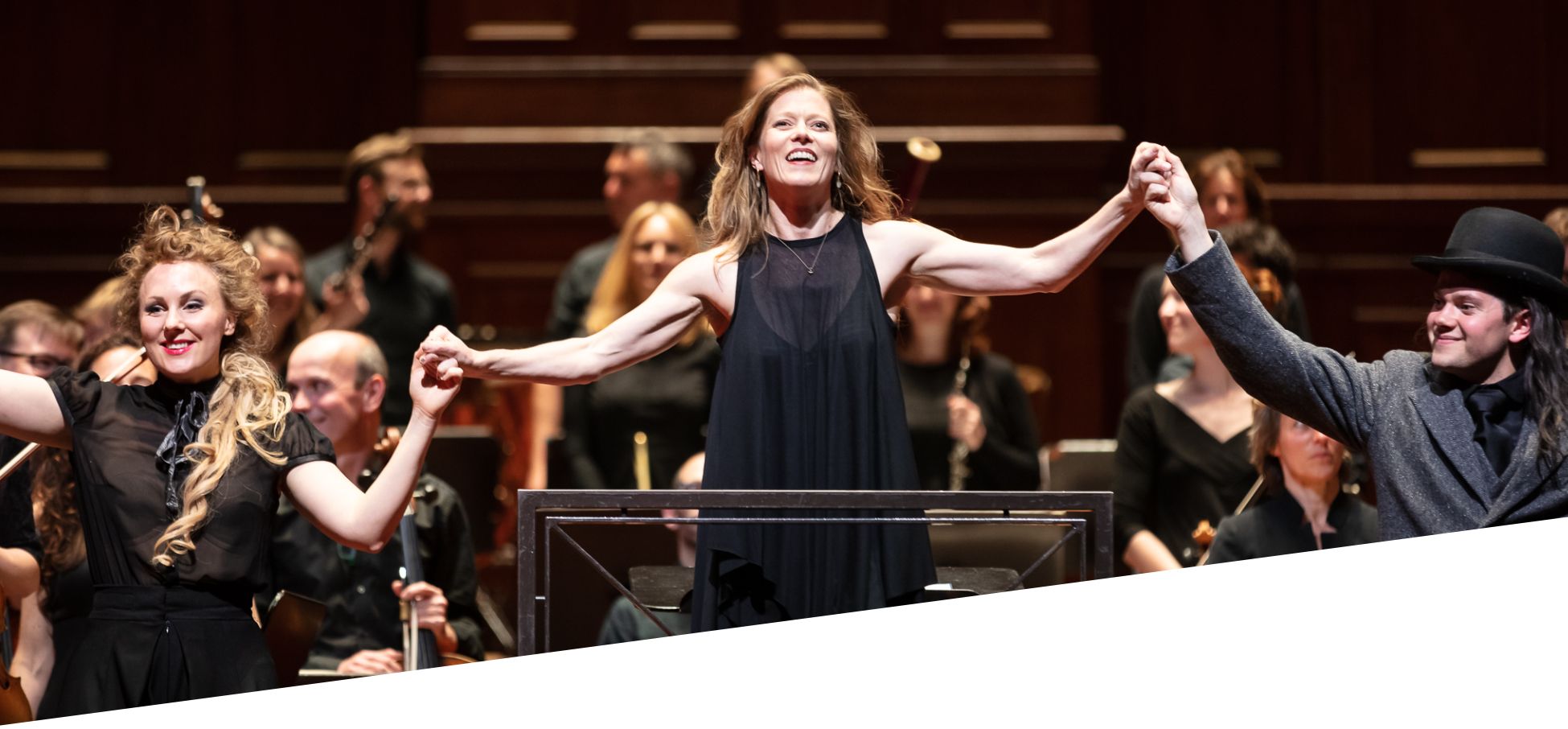 Equilibrium Young Artists (EQ) is a mentoring project founded in January 2017 at the initiative of Canadian soprano and conductor Barbara Hannigan.

Barbara Hannigan, who has had a magnificent international career, has seen how crucial the first few years in the profession are for musicians. However, once they have completed their studies, these young people often find themselves isolated.

She has brought together professionals - singers, instrumentalists, conductors, performance coaches, yoga teachers for musicians, Tai Chi teachers - and founded Equilibrium Young Artists, EQ, in Paris. EQ creates learning situations that familiarise young artists with professional situations. They enable them to develop the skills necessary for a fulfilling and sustainable career: musical technique, physical health, mental strength and discipline.

For Equilibrium's first season in 2018-19, applications from over 350 musicians from 39 countries were considered. 20 young singers from 11 countries and four conductors were chosen to perform Mozart's Requiem with the Toronto Symphony Orchestra and Stravinsky's "Pulcinella" with the Swedish Radio Symphony Orchestra.