Contenu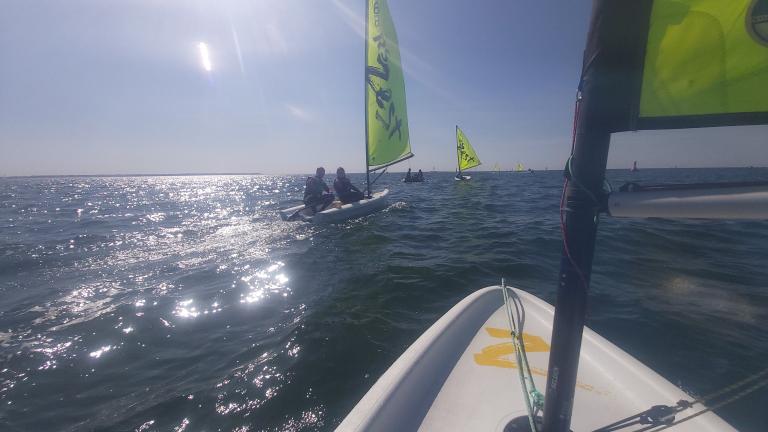 Established in 1956, the charitable association SOS Villages d'Enfants in France has always focused on helping children without or at risk of losing parental support. Organised as an international federation, this initiative operates in more than 136 countries and helps over 66,000 children. France boasts 18 villages d'enfants (or children's villages) with 900 beneficiaries.
And, while the charity is known for fighting to protect children's rights as basic human rights, it has also continuously been able to renew its initiatives to improve the daily lives of its beneficiaries.
PEPS
"I truly found myself through this programme," explains Emmanuel. "I participated in PEPS programmes for two years in a row. I gravitated towards group sports in order to improve in areas where I was struggling and to build confidence, communication with others and accountability. At first, I tended to do things on my own and didn't open up to others. Little by little, I made progress. In the second year, during the programme in Spain, I was promoted captain. As captain, I was driven to give instructions and encourage my team mates. And I realized I really enjoyed that role, sharing my knowledge and skills with others, and what I had to give... I'm currently studying to obtain a STAPS degree (physical and athletic sciences and techniques) in Orléans and I want to become a coach. That's my dream."
The PEPS programme was started in 2010, at the initiative of a village director in Hauts-de-France. PEPS is organising an excursion for the children from the village in Morocco, giving them an opportunity to discover the country through athletic activities, such as bike rides.
Drawing on the success of this initial excursion, SOS Villages d'Enfants has decided to make type of outing an integral part of its support programme. There are now four different options to choose from: hiking, water sports (diving, sailing, etc.), horseback riding and bodily expression (e.g. modern jazz dancing, circus acrobatics and capoeira). These activities are held three times a year: one week in February, one in April and another in July.
The children who choose the PEPS bodily expression programme often come to work on their relationship with their own body and their self-esteem.

Sébastien Van Egroo, Head of PEPS for SOS Villages d'Enfants
Sport: a springboard for global education
For SOS Villages d'Enfants, sport is seen as a springboard for global education: a way for children to achieve the individual goals they set for themselves. From self-esteem to interpersonal relations to personal hygiene, sport is a vector that provides new solutions and approaches to the problems facing beneficiaries. About 50-60 children participate in the PEPS programme each year.
Mr. Van Egroo goes on to explain "Our goals are more qualitative than quantitative. We even have what we call 'PEPS special programmes' that we recently established to meet the specific needs of an individual participant. This is often the case with villages that approach us saying they have tried everything with a particular child and they need help."
PEPS already has multiple success stories to share. One such story is Cheyenne, who describes the programme as a real game-changer. "It made a huge change in my everyday life," she says with a smile.
Copyright picture : SOS Village d'enfants France