Contenu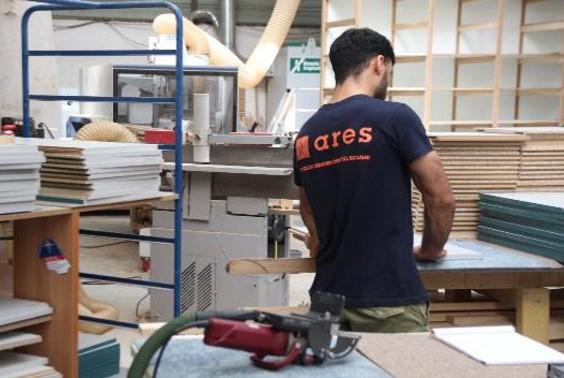 "We are here to support all those who do not have access to work by helping them rebuild their lives through work and removing the obstacles to employment – housing problems, need for French classes etc.", says Chiwhi Yeum, Director of Development for Ares Group. Ares is an acronym for Association for Economic and Social Reintegration.
At its inception in 1991, the association focused on the issue of homelessness in the Gare du Nord and Gare de l'Est train stations in Paris. Since its establishment, the association has been growing significantly. Ares Group is now one of the major players in reintegration through economic activity in the Île-de-France region and currently has more than 200 customers. As part of its commitment to the professional integration of the most vulnerable, the Societe Generale The Future Is You Foundation has been supporting Ares Group since 2008, and Societe Generale became a client in 2016.
Supporting people
Today, Ares Group supports 3,000 people, including 1,300 employees entering the labor market each year – among whom homeless people, young people without qualifications, people with disabilities and beneficiaries of the French active solidarity income. "We have 16 institutions providing services to companies and local authorities in 3 regions: Île-de-France, Auvergne-Rhône-Alpes and Nouvelle Aquitaine. We have developed strong expertise in three business lines: Logistics, Circular Economy and the Digital realm. Today, we are looking to build career paths for the employees who follow our reinsertion programs. A well-trained person will be more "employable" on the labor market" declared Chiwhi Yeum.
At the end of their journey with us, two out of three people find a job or a training program.

Chiwhi Yeum, Director of Development for Ares Group
Ares Group's strength is to offer social support in addition to paid work. "We recruit our beneficiaries solely based on their motivation to make it through. They stay with us up to a maximum of 24 months with an average of 11 months. This is a stepping stone to employment. We do not follow an interim integration model. We offer full-time jobs coached by a team of permanent staff who help everyone develop their skills. Employees spend 5% of their time with a social and professional support officer who will help them reduce barriers to employment and build their professional project", Chiwhi Yeum underlined.
An integration system that promotes the circular economy
To reaffirm its commitment, the Group calls on the association to provide services such as emptying and refurbishing office furniture. For instance, some offices have been turned into growers for the headquarters! "Two years ago, we launched the "4R" project: Reinsertion, Reemployment, Re-use and Recycling. With this system, we have created a range of circular and inclusive furniture by training our employees to reuse resources saved from destruction. We capture the spirit of the times," said Chiwhi Yeum.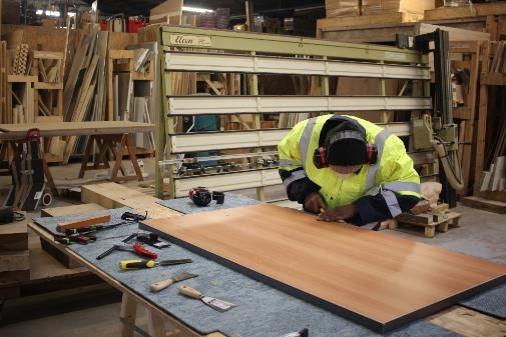 Innovating in the Social and Solidarity Economy
Over the past 32 years, the association has been constantly adapting to meet the needs of the people it serves as well as those of local areas. It has developed new forms of action. For 2023, the Societe Generale The Future Is You Foundation is supporting the Mobil'Emploi program. The goal is to help 1,750 so-called "invisible" people over five years through innovative and digital sourcing and release methods, in partnership with BimBamJob.
These "invisible" people are off the radar of public organizations, and most of them are young people on the margins of society. Throughout their career with the Mobil'Emploi program, they receive tailor-made supports with the help of a social, employment and training referent. Ares Group has also developed other ad hoc programs designed for specific groups – those in poor housing or who live in slums, refugees etc. – to support anyone who is marginalized or excluded.

Copyrights : Ares