Contenu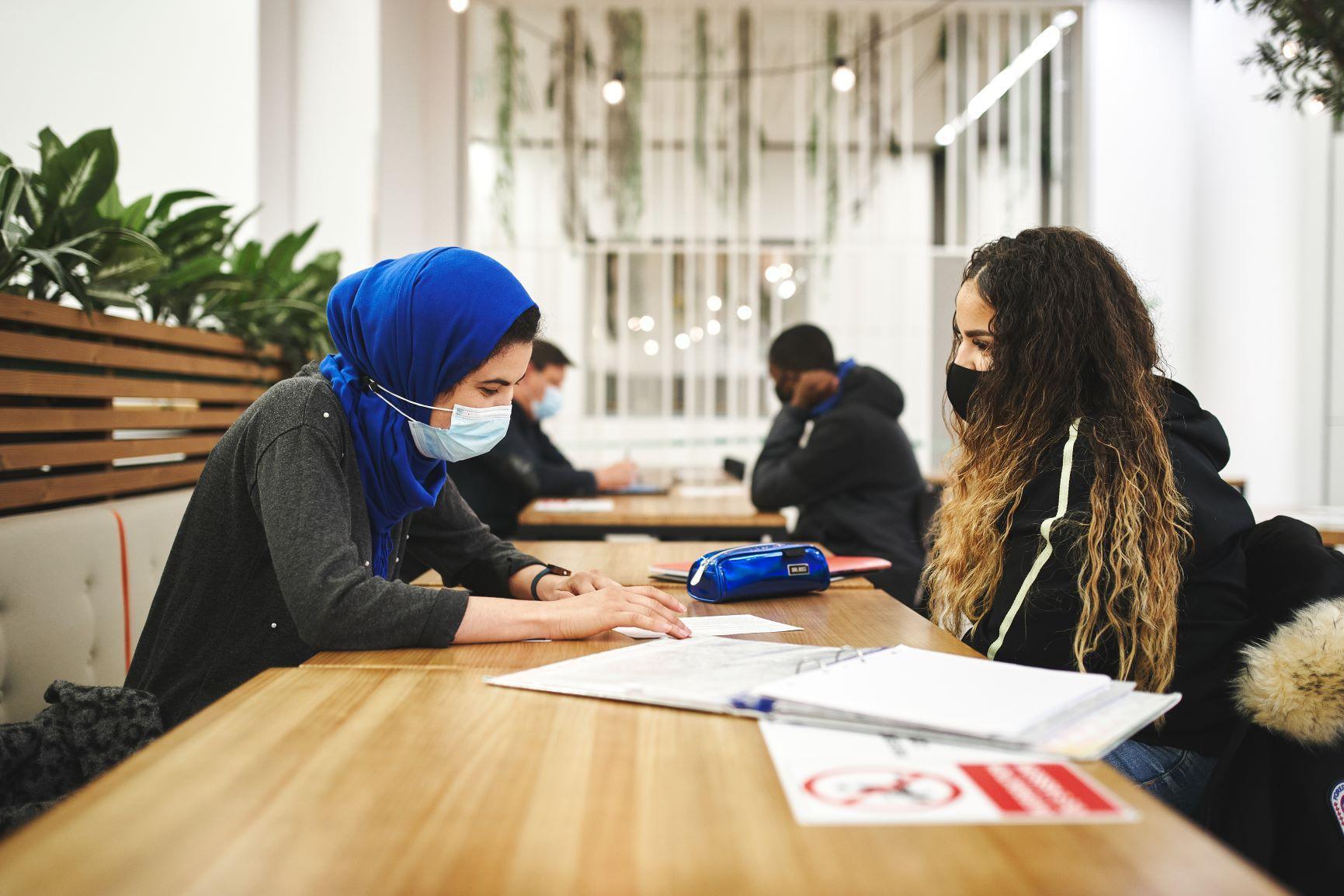 Christian joined Societe Generale 33 years ago, and he's now slowly approaching retirement. "You start to think about things you didn't think about when you were 30 or 40", he told us. He can't imagine living an idle retirement. On the contrary, he very quickly felt that he was going to need to share his experiences, to pass on something to the younger generation, and to continue to make a contribution, to use his own words. "With the population ageing, we tend to talk a lot about the elderly, but we shouldn't forget that the future of a country lies in its young people!" He has always cared about young people. Before becoming a bank employee, he dreamed of being a teacher.

So when a colleague told him about the Societe Generale Foundation and its focus on young people, his curiosity was piqued immediately. He discovered Proxité, an association dedicated to young people's success. He volunteered straight away. He thus joined the 1,500 volunteers who support an equal number of young people. In total, more than 5,000 young people have been supported since Proxité came into being.
Long-term support
That's how he met Walid, who was 12 and going into year 8.

Walid isn't much of a talker. So much so that Christian repeatedly asked if something was wrong. But everything was fine. He just tends to open his mouth only when really necessary. Walid doesn't have any particular difficulties at school. Christian describes him as very intelligent and curious. "He needed more support with his organisational skills", he told me. "He got bad marks because he didn't show his workings in mathematics". Walid has now moved up to year 11 since returning to school in September. "He was a child. Now I'm dealing with a young adult. You can really see how a person develops. It's very satisfying to see this progress over time".
A commitment for everyone
Why make a commitment to the association? Naturally Christian mentions the feeling of doing something useful, of making his contribution to young people he wants so much to help. But for him, there are multiple benefits: "My patience has improved", he explained. "This is invaluable in my work, where I have to train colleagues. I also learned to see problems differently and to be more instructive". When he talks about his volunteering, he often finds that people resist the idea, claiming that they don't have time.

Christian is convinced that everyone can find time: "We can all find two hours a week, especially if it's to help a young person".

Listening to him, there are clearly two winners in this relationship: Walid and Christian have both benefited from meeting each other.