Contenu
The Le Rocher "Oasis des Cités" association is celebrating its 20th anniversary in November 2021. This is an opportunity to look back at extraordinary immersive support it has provided throughout France.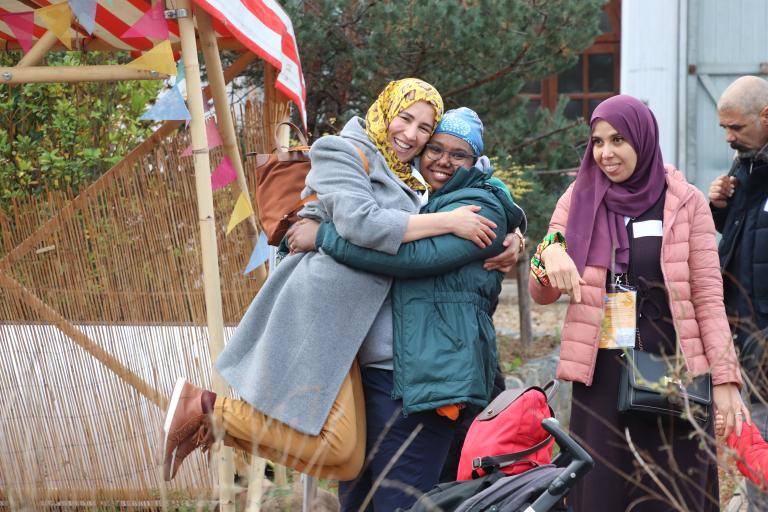 Le Rocher sets up educational, social and cultural initiatives for urban families in difficulty. While the aspiration may sound familiar, the modus operandi is completely new. The principle is that the NGO's employees and volunteers live in social housing in deprived areas, in order to be immersed in the lives of the beneficiaries they support.

Jean-François Morin, the association's Director of Fundraising and Patronage, frequently mentions the importance of "daring to meet people". For him, Le Rocher's deep-seated vocation is to "restore dignity to people by building bridges between worlds unfamiliar with each other" whether it is between a mother and the family benefits office, the social security, the bank, the school or the police, Rocher members support their beneficiaries and facilitate dialogue.
Local education
The Societe Generale "The Future Is You" Foundation supports the association in terms of educational support. Jean-François Morin presents it as a formative activity, with 800 volunteers working with children throughout their time at school, around Rocher's nine branches in France, in Nîmes, Grenoble, Marseille, Bondy, Rillieux-la-Pape, Paris, Toulon and Les Mureaux.

Although this programme has already been firmly established for 20 years, it is currently growing strongly in order to tackle a huge wave of school drop-outs, due particularly to the ongoing health crisis.

He goes on to tell us the story of Ahmed*, a young man from Bondy who they supported.

"His parents really wanted him to do well. They wanted school to help him climb the social ladder."

Since conditions in Ahmed's school were not ideal, the association suggested that he arrange to move schools and board with a host family, returning to his parents at weekends. He did this from age 14 until he finally obtained his baccalaureate last June. He is now training as a specialist educator and looking for a company to complete his degree.
We certainly don't want to replace teachers, explains Jean-François. We want to position ourselves as support, to encourage a desire to learn by rewarding effort, then progress and finally results. We also support parents to ensure that the child has the best conditions.
Daring to meet people for 20 years
After two decades spent living closely with those they support, there was a desire for a celebration, to show how the inhabitants of those neighbourhoods are people in their own right, who have things to say. As a result, 800 people from nine areas of France converged on Paris for three days of festivities. The beneficiaries were hosted by families, with whom they shared some great moments.

Jean-François Morin concludes, "We know we aren't going to change the world and that isn't what we want... We want to show that meeting people is not just a waste of time. It is primarily about enrichment, about recognising the other person."


* The name has been changed at the request of the association.