Contenu
Alice Julien-Laferrière, violinist, founder of the Artifices ensemble
The Societe Generale Foundation is our main sponsor and thanks to its support, we have been able to take our artistic vision further. Artifices is not quite a baroque ensemble like any other. From the outset, we have sought to reach an audience that does not necessarily have access to concert halls and established festivals by offering programs related to nature, such as bird- or flower-themed walks in partnership with ornithologists and botanists. That means we work a lot with children, but these new ecology-informed musical forms also move adults.
The foundation helps us in particular to bring life to a place that we created to root our local-first approach in a region (Burgundy) in a rural environment. Thanks to the foundation, we have started to welcome artists so they can devote themselves to their own creative projects: the Turbine is thus becoming a hosting facility that radiates throughout the region. The foundation's support is all the more precious for us because it relates to our overall artistic approach, unlike the usual "project aid". It is a vital form of encouragement to continue to experiment with new artistic propositions and to build bridges with other audiences.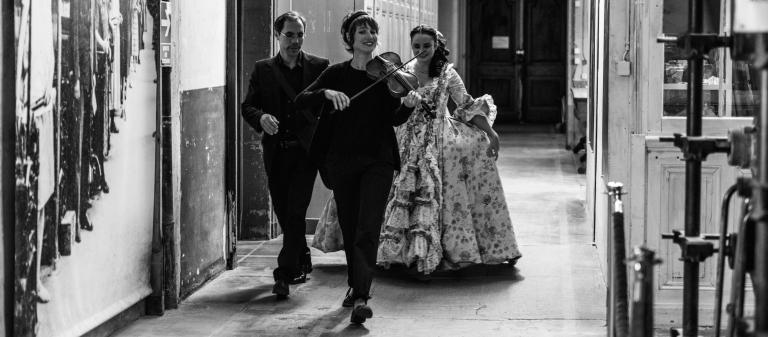 Justin Taylor, harpsichordist, founder of the chamber music ensemble Le Consort
Meeting with the Societe Generale Foundation was a great opportunity for Le Consort. This cultural sponsorship allowed us to hire a full-time professional to take care of all the administration, production, distribution, logistics and other aspects, which were becoming too much to manage with the recordings and larger projects in which our ensemble was participating. We, musicians, were able to concentrate on our core profession: developing new programs, searching for repertoires, personal and group work.
Today, patronage is becoming vital for many groups. I also see a form of continuity, for those of us who make baroque music, between the great patrons of the 17th century and 18th century who helped Bach and Vivaldi to compose, and the foundations of the big companies which help us today to bring their repertoire to life.
We also share with the Societe Generale Foundation the belief that education through music is a major endeavour. For example, with the Royaumont Abbey, we are participating in a program based on the fables of La Fontaine, set to music by Louis-Nicolas Clairambault, one of our great French composers. Baroque music is a bit scary from afar, but everything changes when the children realize that they can sing a melody written in 1730, and that they thus appropriate this repertoire!