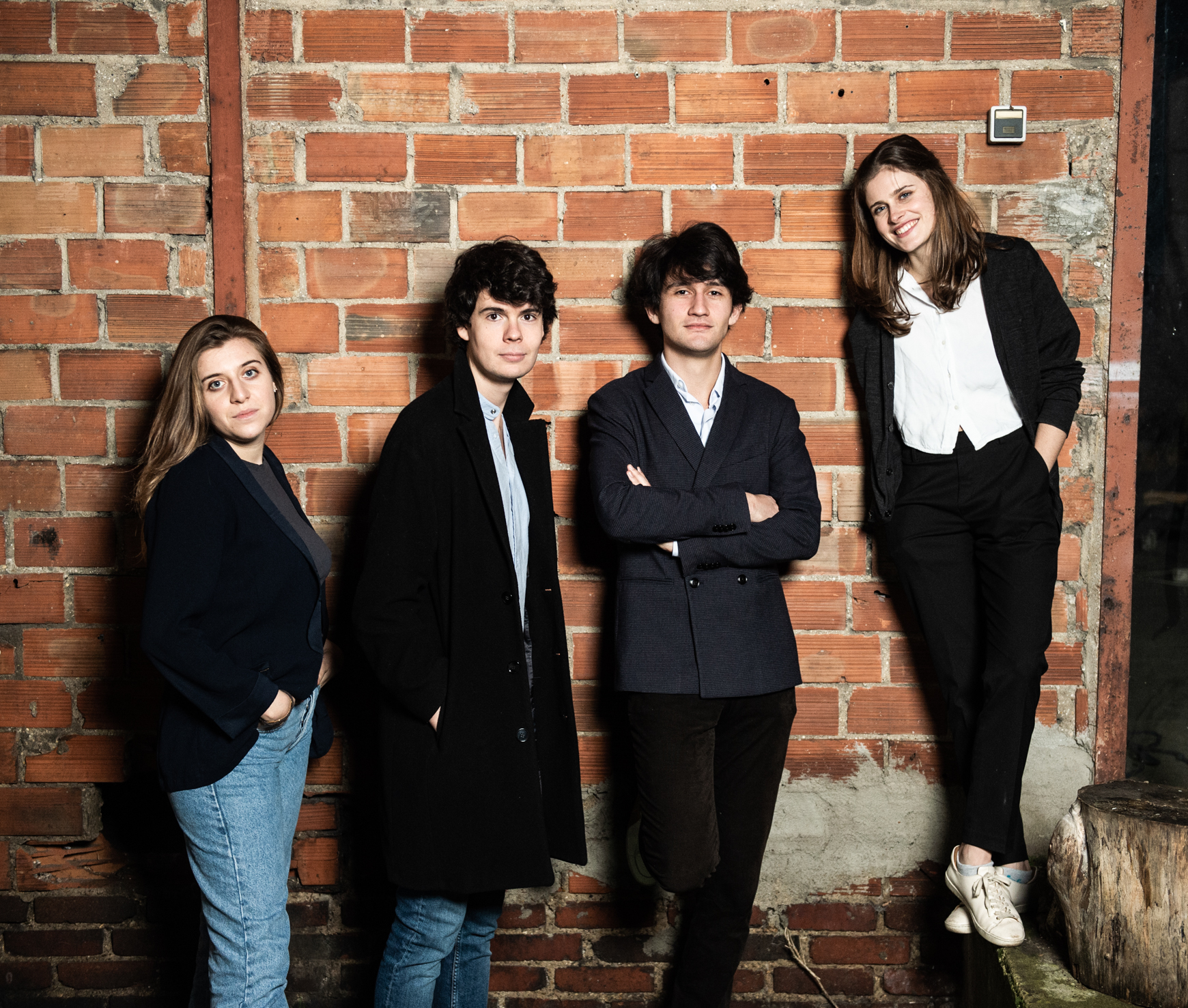 Ensemble Le Consort came together in 2015 around harpsichordist Justin Taylor, shortly after his success at the Bruges International Competition for Harpsichord. These young talents of the Baroque scene - Théotime Langlois de Swarte and Sophie de Bardonnèche on violins, Louis Pierrard on viola da gamba and Justin Taylor on harpsichord and fortepiano - perform repertoires as varied as they are complementary.

Instrumental music of the 18th century is at the heart of what they play, but Le Consort also preserves the vocal repertoire through its collaboration with mezzo-soprano Eva Zaïcik. This is evidenced by their first two recordings. Opus 1 (released in May 2019 by Alpha Classics) delivers a complete set of unreleased sonatas by Jean-François Dandrieu, interspersed with sonatas by Corelli. In the same year, the ensemble released a programme of French cantatas with Eva Zaïcik: "Venez chère ombre" (Alpha Classics) was unanimously acclaimed by the critics. Their discography includes a third recording: "7 Particules" (B records, November 2018), featuring works by Vivaldi, Handel and Telemann, as well as a creation by electronic music composer David Chalmin.

We have been a partner of Le Consort since January 2021.