Contenu
Yolaine Nsourou, 27, supported by Nos Quartiers Ont du Talent
I received nine months of aid from the association Nos Quartiers Ont du Talent. I signed up on their site ‒ knowing it was free ‒ while I was looking for a job. I had completed my work-study program at Total, as part of a master's degree in industrial quality, after my engineering degree at ECAM in Strasbourg, and I had been unemployed for several months because of Covid. From the beginning, I took part in workshops, attended presentations from professionals and discovered lots of companies. The volunteers are very present: whenever I had a question, I got an answer within 24 hours. And above all, thanks to my mentor, Sophie, who has more than twenty years of experience in business, I received personalised support that was really the game-changer for me. We did practice interviews together. She trained me to introduce myself, to correct my language tics, to present an argument for what I would bring to the table as a candidate for a given position… In other words, we worked on every aspect of my employability. I owe her a lot: in the summer of 2021, I had an interview with Air Liquide and I got signed an open-ended contract. Now I am a quality engineer at the Air Liquide France Industrie site in Chalon-sur-Saône, which is precisely connected to my university studies!
The Societe Generale The Future Is You Foundation supports Nos Quartiers Ont du Talent (NQT), which assists young graduates from priority neighbourhoods or disadvantaged social backgrounds in finding employment. Group employees also engage with them through mentoring
ÉTIENNE ILBOUDO, 17, EDUCATOR FOR TERRES EN MÊLÉES IN BURKINA FASO
I had never heard of rugby before I discovered Terres en Mêlées and started playing when I was ten. Thanks to the educational team at the Burkina Faso association, I made a lot of progress in the game and in life as well as I learned the important values of rugby, such as respecting others and getting along. Being able to express my abilities in the game had a very positive impact on my academic performance. For two years, after participating in two training cycles, I in turn became an educator at Terres en Mêlées. I am actively participating in the development of the Alafia program, which has been rolled out in Burkina Faso, as well as Côte d'Ivoire, Togo and Madagascar. The programme focuses on the themes of peace and gender equality. In the association's approach, rugby is not an end in itself but a means of transmitting these very important values for young people who are often in need of reference points. Later, I would like to be a maths teacher, and of course continue to use rugby to promote peace in my country and in West Africa.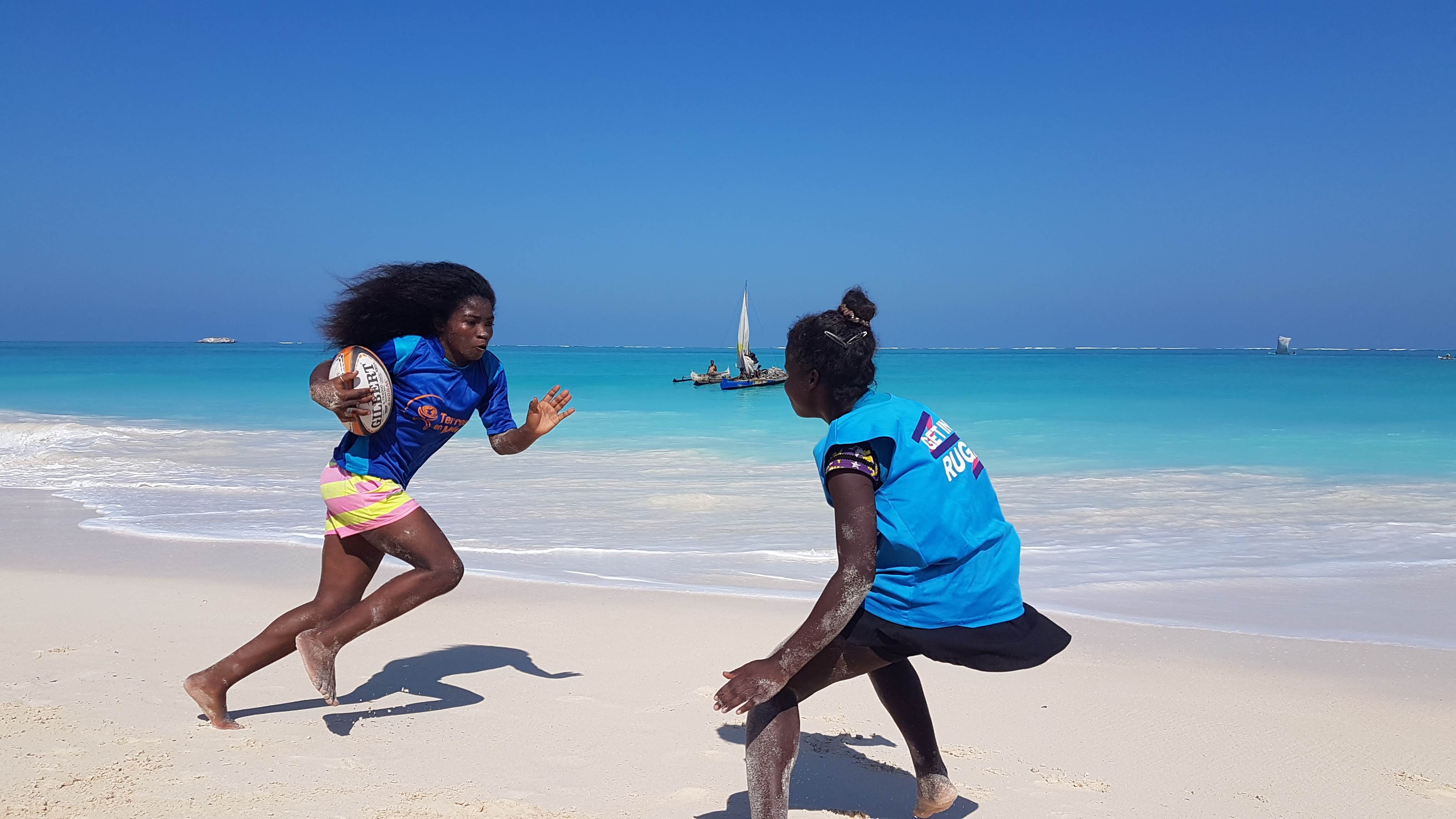 The Societe Generale The Future Is You Foundation supports the Terres en Mêlées association, which uses rugby as a tool to socially integrate, educate and emancipate young people in Burkina Faso, Côte d'Ivoire, Madagascar and Togo.