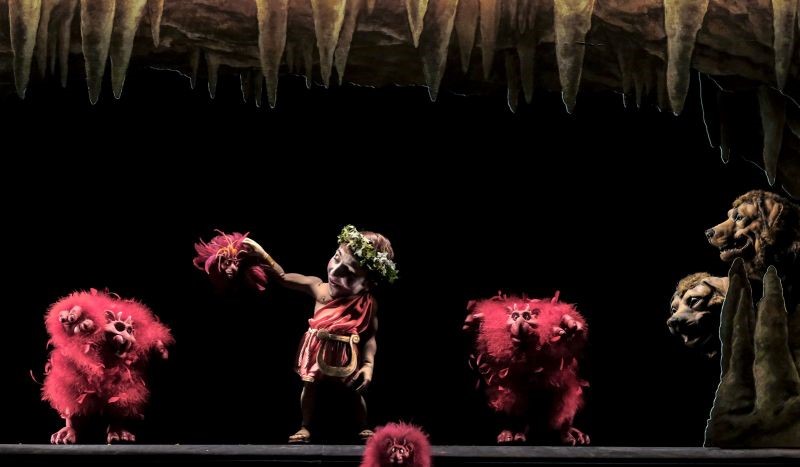 The Opera National du Rhin is a lyrical scene that stands out for its attachment to youth. The institution is multidisciplinary and is involved in many projects, with its three branches: the opera in Strasbourg, the ballet in Mulhouse and the Opéra Studio in Colmar. This Studio Opera is a graduate school that trains the singers of tomorrow, bridging the years of initial training of the artists and their entry into the professional world.
The Opéra National du Rhin is keen to give its young singers the experience of leading roles. Since 2021, he has decided to combine this educational imperative with another important mission: meeting audiences far from the metropolis. To meet the new cultural needs of the territories, the Alsatian house has mobilized all its artistic forces to invent a nomadic form of opera production.
Called the Flying Opera, this innovative initiative is designed to be accessible to a novice audience. For example, its specifications stipulate that decors must be able to be assembled and disassembled in a day and must fit in a small transport space. The show must be fully interpreted in French to avoid the need for a simultaneous translation device.
After a first tour in 2021 around the Child and the Sortileges of Ravel, the show of the season 22/23 is a reinterpretation of the Orpheus and Eurydice of Glück. For this "Little Walk to Hell", director Valérie Lesort used puppet theater, operated by the singers themselves! A new skill for the students of the Studio Opera, who, in the process, put a new string to their bow: that of transmission!
We have been partners of the Opéra Studio and the Opéra Volant since 2022
Learn more: www.operanationaldurhin.eu