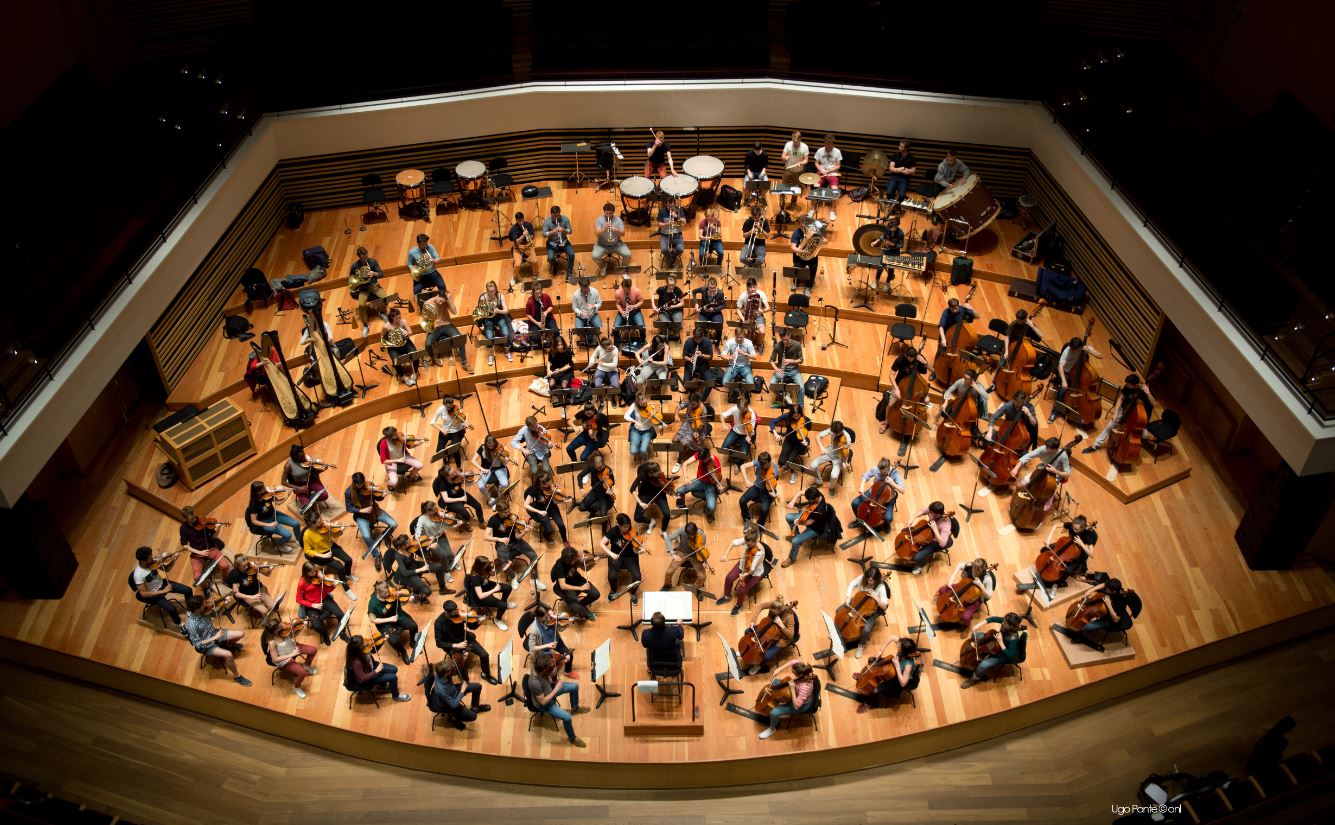 The Orchestre Français des Jeunes, France's youth orchestra, was created in 1982 at the instigation of the French Ministry of Culture and Communication to meet a need: to train young instrumentalists to become orchestral musicians, as a complement to the teaching they receive in conservatories.

Comprising a symphony orchestra of around 100 musicians and a Baroque ensemble of around 25 musicians playing on period instruments, the OFJ promotes the professional integration of young people while contributing to the influence of French musical education abroad. Its members are all recruited through competitive examinations organised each year throughout France.

The OFJ has broadened its mission to adapt to changes in the profession in order to provide students with skills that will help them enter professional life. It has set up a mediation course to help young musicians make classical music accessible to a wide range of audiences. The OFJ also offers workshops on entrepreneurship, preparation for orchestral competitions, and organises exchanges between musicians with its European counterparts.

After initially providing support from 1992 to 2015, we have been supporting the OFJ since 2019.