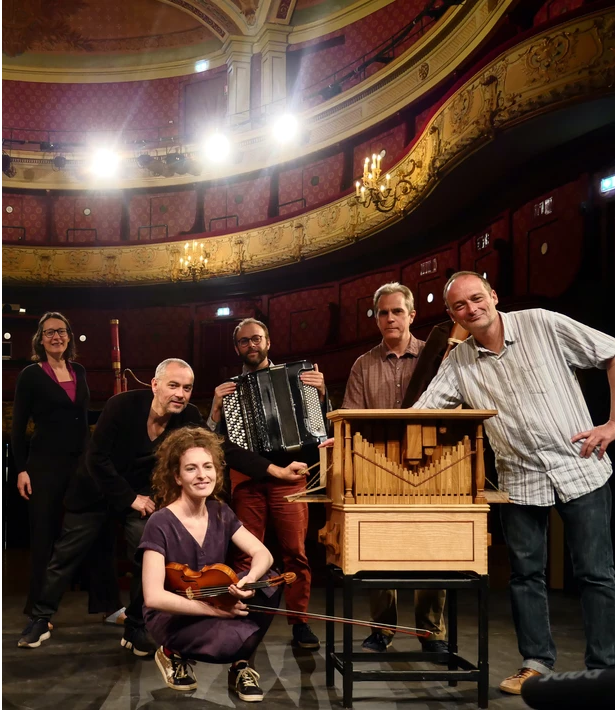 According to the poet Raymond Queneau, the Lunaisians are the inhabitants of the moon, humble and discreet, as opposed to the ostenatious sun. The ensemble created by Arnaud Marzorati in 2008 supports a humble and discreet repertoire: the song. "This facet of the history of music is undervalued", says Arnaud Marzorati. "Everything starts with a song: childhood, celebrations, even revolution! Exploring the work of the songwriters allows us to understand history, the foundations of our society and the construction of public opinion".

In order to preserve this repertoire of historical songs, Les Lunaisiens, which numbers about fifteen main members, puts on around forty concerts a year and gives many educational talks in schools about our origins and our history, which cannot fail to echo our current concerns.

In 2014, Les Lunaisiens presented a cycle of recitals for the Musée d'Orsay on the theme of the Great War. In 2017, their "Votez pour moi" programme, recorded on the Aparté label, resonated with the presidential elections. In 2018, the ensemble sang "Les ballades de monsieur Brassens". In 2020, Les Lunaisiens released an album entitled "Le code de la route. Hommage à Boris Vian". In 2021, the ensemble contributed to an audio book, "Le singe et l'épouvantail", based on the Fables of La Fontaine.

We have been supporting Les Lunaisians since January 2018.