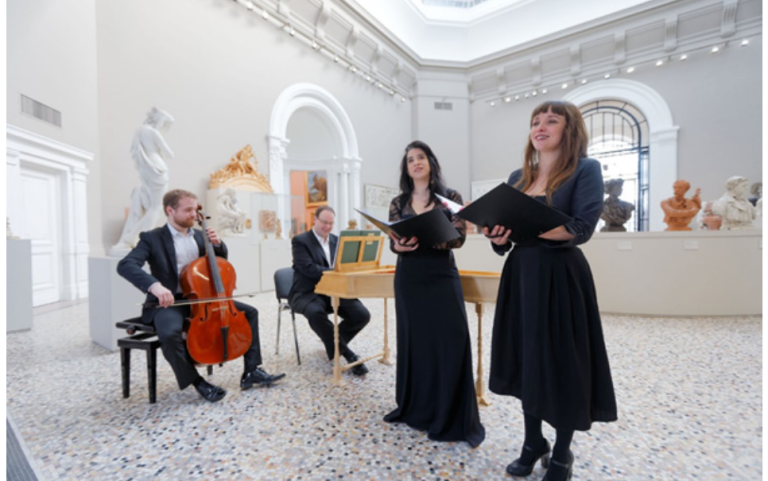 Harmonia Sacra is a Baroque ensemble founded in 2002 in Valenciennes by Yannick Lemaire. With the support of musicologist Fabien Guilloux, this choirmaster has shared the artistic direction of Harmonia Sacra with Loris Barrucand since 2018.
Since its creation, Harmonia Sacra has been working to rediscover the musical heritage of Hainaut, its region. Produced in collaboration with IReMus (Institute for Research in Musicology), the fruit of the collection and research work is accessible to musicians and researchers through an interactive database, musicological meetings, conferences, educational workshops, the publication of scores and recordings.
The singers and musicians of Harmonia Sacra create performances that combine Baroque music with other artistic fields: "Le Ballet des noctambules" in 2020, with dancers Mickaël Bouffard and Karin Modigh, "Bosco, le labyrinth des Passions" in 2019 with director Laurent Bazin and "Bruegel" in the same year with director Lisaboa Houbrechts.
Convinced that the democratisation of culture requires cultural mobility, Harmonia Sacra created a unique object in 2015: Opérabus, a city bus transformed into a 17th century opera house. It provides performances and cultural mediation for an audience that has little access to heritage music. Ensemble Harmonia Sacra is also behind the Embar(o)quement immédiat! festival.
We have been a partner of Harmonia Sacra since January 2021.